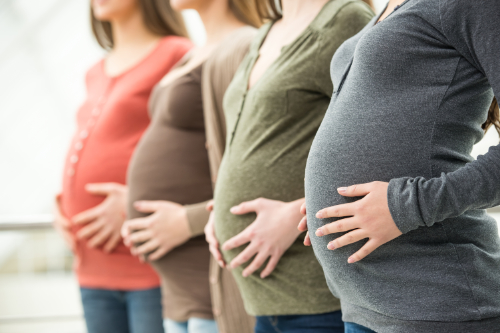 If you are pregnant, you are probably excited about welcoming a little one into your life, but you also need to make sure that you take care of yourself if you want to put yourself in a position for a successful pregnancy. Of course, it is critical for you to have appropriate prenatal care, but that also means visiting a chiropractor. A chiropractor can help you in a variety of ways, putting you in the best position possible for a favorable outcome while also improving your quality of life while pregnant. Why is it important for you to seek chiropractic care while you are pregnant? Keep reading to learn more.
Stress on Your Spine
Perhaps the biggest reason why you need to see a chiropractor during your pregnancy is that your pregnancy will place a significant amount of stress on your spinal column. As your pregnancy progresses, it is possible that your vertebrae may move out of alignment, leading to a variety of aches, pains, and mobility issues. If these issues are allowed to progress, you may even notice some nerve pain.
A chiropractor can perform adjustments on your spine, making sure that your vertebrae are in proper alignment. That way, you have proper support for your joints, muscles, ligaments, and tendons, which can go a long way toward keeping you comfortable during your pregnancy.
The Shape of Your Pelvis
As your body begins to prepare for labor, you need to make sure that your pelvis is properly prepared as well. Your uterus will expand significantly during your pregnancy, and you must make sure your unborn child is in the proper position for the expected delivery.
Your chiropractor may be able to make changes in your posture and perform adjustments on your pelvis that can help you prevent problems from developing. You may not realize just how much the shape of your pelvis will change as your pregnancy continues, but a chiropractor has the necessary training and experience to address pelvic problems and prevent serious complications, particularly during the labor and delivery process.
Address Other Potential Concerns as Well
Clearly, chiropractic care while pregnant can help you take care of your pelvis, address spinal issues, and prevent chronic pain from developing; however, there are other ways a chiropractor can help you as well. For example, a chiropractor may be able to help you improve circulation during your pregnancy, which may prevent spelling from developing.
In addition, if you find yourself suffering from nausea, such as morning sickness, a chiropractor may be able to help you control these symptoms and keep your GI tract comfortable. You may even feel like you are getting short of breath during your pregnancy, but a chiropractor may be able to take a look at your chest and back to see if something can be done to make it easier for you to breathe.
The sooner you reach out to a chiropractor, the faster you can address some of the most common pregnancy concerns.
Schedule an Appointment With a Chiropractor Today
Ultimately, these are just a few of the many ways a chiropractor may be able to help you if you are pregnant. It is important for you to seek appropriate prenatal care, but that means seeing a chiropractor as well. A chiropractor will take the time to get to know you, address the root cause of your concerns, and put you in the best position possible for a successful pregnancy.
Consider reaching out to a local chiropractor to schedule an appointment today, and make sure you take care of yourself and your unborn child. If you don't have a local chiropractor, then give us a call today. We're here to help throughout your pregnancy and beyond!
This article is copyrighted by Blogging Chiropractors for its Doctor of Chiropractic members and may not be copied or duplicated in any manner including printed or electronic media, regardless of whether for a fee or gratis without the prior written permission of Blogging Chiropractors.